At the Koninklijke Schouwburg, Den Haag
We just did the try-out of the Final Celebration Tour this Saturday in a sold out Theater Mozaïek in our hometown Amsterdam. Thanks to everyone that was there; we had a great audience! Check out the pictures in the 'Get To Know' section.
If you wanne be there at the official premiere this Wednesday in The Hague: there are still some tickets available so don't sleep!
You can buy your ticket now at www.ks.nl.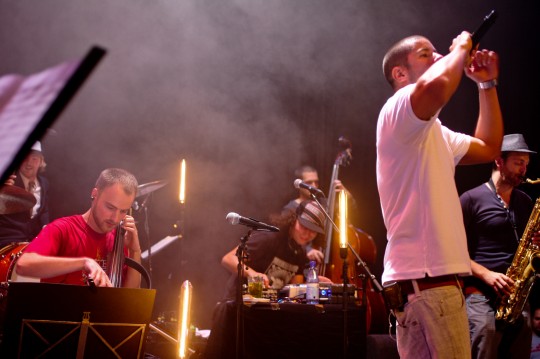 Posted by Perq on September 14th 2009 | link